The Gala Pride and Diversity Center
supports and empowers people of all sexual orientations, gender identities and expressions in order to strengthen and unite our Central Coast community
Sign-up for our digital mailing list
The Gala Pride & Diversity Center of the Central Coast
Gala Pride and Divesity Center reflects the rich social life of the LGBTQ+ community in San Luis Obispo County. Through our MISSION of education, support, recreation, advocacy, and partnerships, we are featuring SLO County area organizations, businesses, and more… supporting our community.
Queer Local Organizations
We are grateful for all the LGBTQ+ support in our area!
Community Partners
These nonprofit organizations are LGBTQ+ affirming and working to make life better for everyone!
Local & Statewide
Online Resources
American Addiction Centers:



National
Online Resources

Accepting New Patients
Trans, Queer, & BIPOC-focused therapy practice is now accepting new patients in San Luis Obispo, as well as training new therapists: reach out in the Contact Form here to get started!
+ Monthly Support Meetings
+ Community Members Serviced Monthly
Support Groups
We are proud to host and sponsor many support groups in the local area! Click the button on the right for a full list of support groups available to you!
About the Library
The Hatler Memorial Library contains fiction and non-fiction LGBTQ+ books and videos. There are currently over 3000 titles on our shelves.
To check any materials out of the library, a library card is required. Members of Gala Pride and Diversity Canter will receive a library card as part of their membership. Non-members may purchase a library card for $5.00.
Due to Covid-19 the hours of operations have been suspended until further notice. 
William Tomasini Scholarship
William Tomasini
Former President
Established in early 2014, The William Tomasini Scholarship honors business and community leader and former Gala Pride and Diversity Center President William Tomasini.
The scholarship is designed to help empower promising LGBTQ students to achieve their full academic and leadership potential, despite the many obstacles ahead, and to make a significant and positive impact on their community.
Students who have demonstrated leadership, with a strong record of academic excellence, volunteerism and achievement, and like William, bring beauty into their LGBTQ community, will be considered for this scholarship.
If you wish to contribute to this scholarship fund, please CLICK HERE. 
If you are a youth looking to apply please download the application HERE. *Note: Applications are not currently being accepted.
If you have any questions please contact us with the subject "Tomasini Scholarship"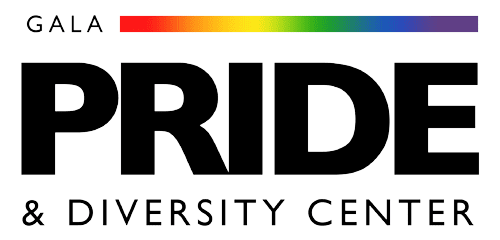 Gala Pride & Diversity Center welcomes all individuals regardless of ethnicity, ability, gender identity, sexual orientation and age. Stop by the Center for a cup of tea and a fabulous chat!
1060 Palm Street | San Luis Obispo, CA 93401
This error message is only visible to WordPress admins
Error: There is no connected account for the user 17841402981927385.
Provisional statement: The Gala Pride and Diversity Center is located on the land of the yak tityu tityu yak tiłhini – Northern Chumash Tribe of San Luis Obispo County and Region. We are aware that this land was taken from indigenous peoples violently, unceded - without agreement, consideration, or compensation.  We are committed to including local indigenous history in our training and we set the intention of relationship with and support of local indigenous peoples.   Additionally, we acknowledge our responsibility to protect the natural environment.